Admissions
INTERNATIONAL TECHNOLOGY MANAGEMENT PROGRAM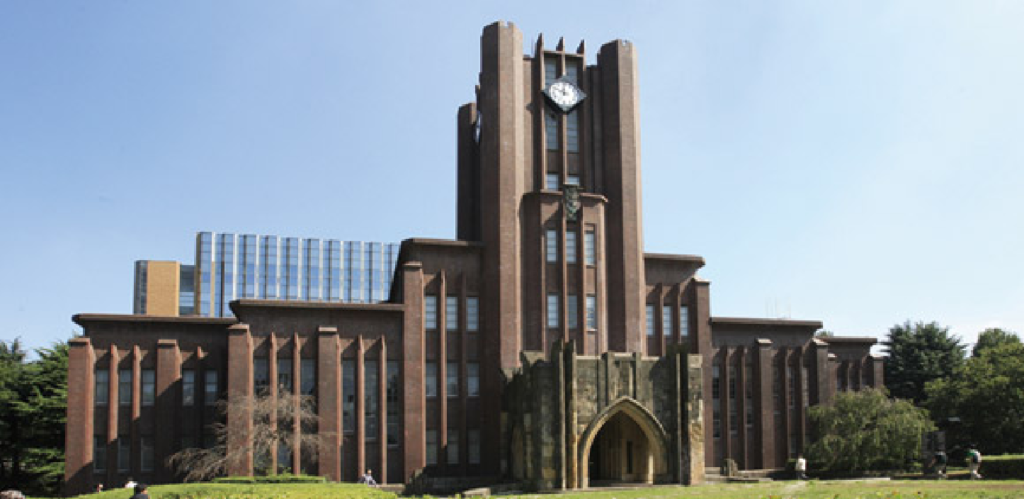 The International Technology Management Program is a Master's level course for talented students provided by the Department of Technology Management for Innovation in the Graduate School of Engineering at the University of Tokyo.
The course allows you to study technology management in English at one of Asia's most prestigious institutions in one of the most innovative countries in the World.
The courses, delivered by experts with business, government and academic experience, centre around three main areas:
-Technology Management
-Management Science
-Intellectual Property
Complementary courses in Japanese language and Japanese business studies are integral to the course. Internship opportunities at leading companies in Japan are also provided.
Exceptional students may also qualify to receive a Japanese Government Scholarship.

What is the Department ofTechnology Management for Innovation?
Technology and innovation are increasingly important for economic growth, business competitiveness and societal and human wellbeing. The course will provide you with theoretical and practical knowledge, derived from learning about comporate technology management, to allow you to excel in your future career in technology management, consultancy or policy making.
Highlights of the course include the following:
-A broad range of courses, ranging from entrepreneurship, technological roadmapping, econometrics, business mathematics, IP management, IP valuation, corporate strategy, and more.
-Expert staff from a broad range of fields relating to technology management, from industry, government and academia.
-A course provided by leading experts at one of Asia's premier academic institutes.
-An educational program for technology management leaders at companies including technology development managers, industry-academic relations coordinators, high-tech field entrepreneurs, and intellectual property managers.
Components of the Technology Management Course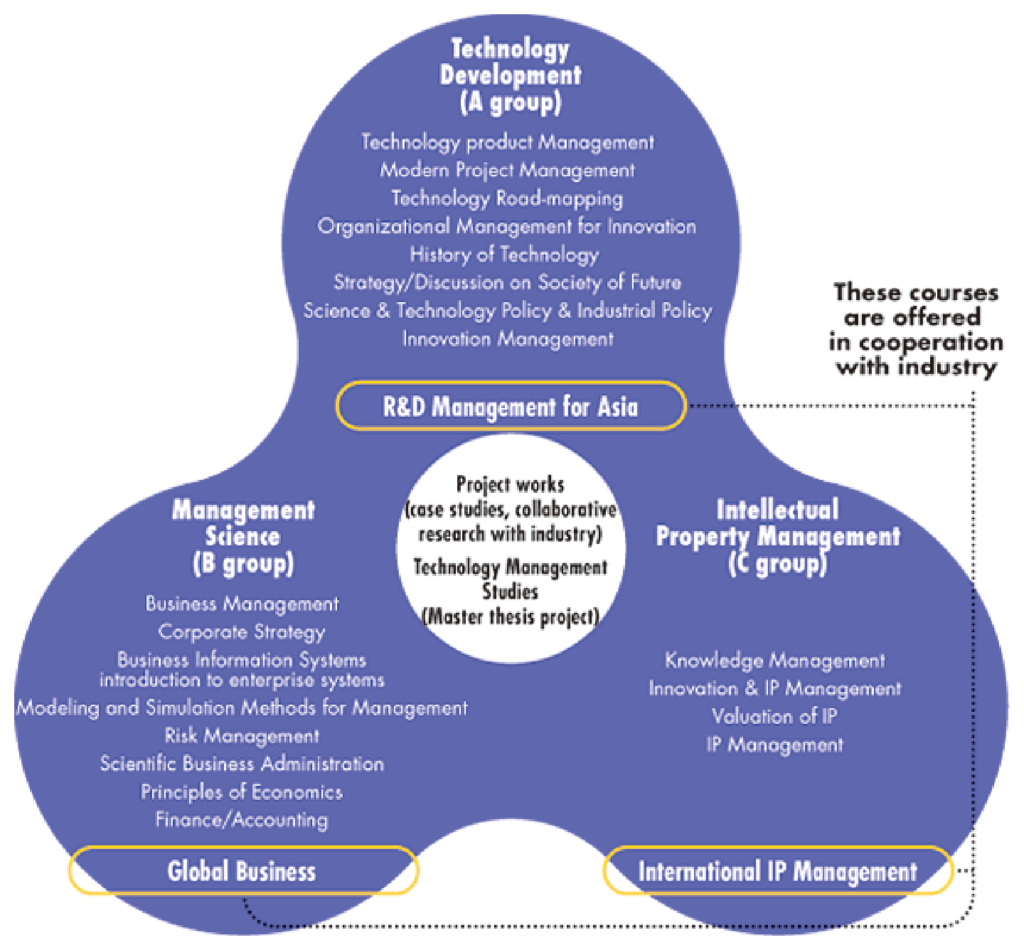 Language course
Special training courses in the Japanese Language are provided.
Japanese Business Practice course
The course gives students an understanding of the characteristics of Japanese business. Specialist knowledge of advanced technology management by Japanese companies will also be provided.
Internship at a company in Japan
A special internship program is offered with the cooperation of partner companies of the program:
-Electronics related: Fujitsu, Hitachi, Mitsubishi Electric, NEC
-Nissan Motors Corporation
Trading companies: Mitsubishi Corporation, Mitsui & Co.
International law firms (Sasajima & Associates; Sera, Toyama, Matsukura & Kawaguchi; Sato & Associates; Taiyo, Nakajima and Kato; Riverflow International Patent Firm)
Career Development Assistance
Full support is provided to help foreign students find employment in companies in Japan.
For further information on the entrance examination, schedule and other information, please see:https://tmi.t.u-tokyo.ac.jp/en/admissions-2